…in which we celebrate my remodeled web site with a Q&A, courtesy of Catherine Dugoni in Mrs. Fox's 10th grade class.
What types of novels do you write? Why do you choose to write those types of novels?
I write what's known as commercial fiction or women's fiction. I've also published contemporary romance novels and historical romance novels. Like most writers I know, I write what I love to read. I picked up a paperback romance while studying some horrid advanced math topic in college, and it gave my mind a welcome break. Ever since that time, my goal has been to write the kind of books that uplift and entertain readers when they most need it.
When did you get your first novel published? What was that feeling like?



I sold my first novel in 1986, and it was published in 1987. At that time, I was in my 20s, a math teacher at the Kinkaid School in Houston. I was also a young mom and schoolteacher with a toddler and two dogs. When the editor called me to say she wanted to publish my book, one of the dogs had just yarked on the floor and the baby was making a beeline for it. This was before cordless phones, so I simply took the phone call. I guess you could say my feelings were mixed, but since I was achieving a huge goal, it was a great feeling of accomplishment. But it was not glamorous!
Were your novels rejected before you first got them published? How many times and how hard was that?
I stopped counting my rejections. Back in the '80s, there were a lot more publishers for the kind of books I was writing. Nowadays, there are just a few major traditional publishers left–HarperCollins, Random House, St. Martin's, Simon & Schuster, Hachette. An emerging writer gets rejected by the literary agents she contacts to represent her work, and she gets rejected by editors who work for the publishers. I sent my work out dozens and dozens of times, and received both form and personal rejection letters. It was hard in the sense that I had to keep working at my craft and I had to keep sending out my work. It was NOT hard because I knew I had set an ambitious goal for myself, but it was something I wanted. And how hard is it to go for something you want?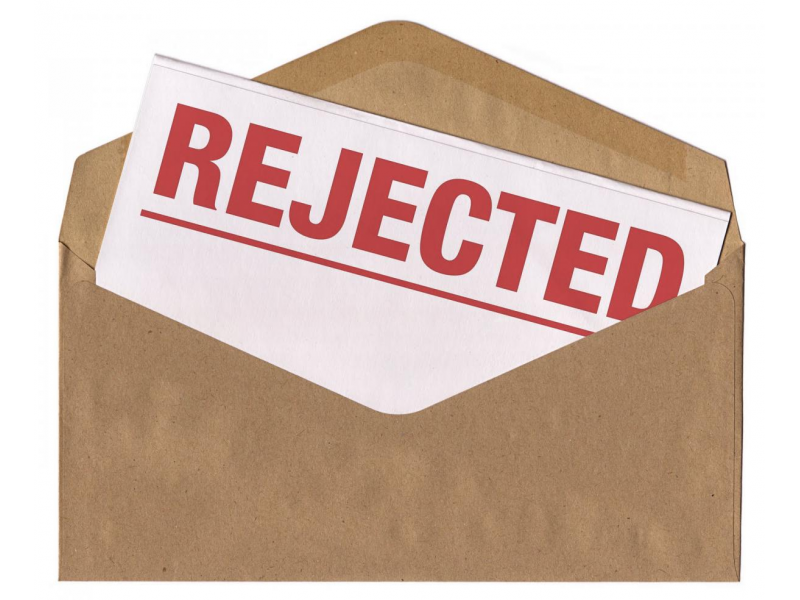 Do you make a living as an author? And what percentage makes a living as authors?
I've made a living as an author for the past twenty-five years, and I was the sole income for my family up until I remarried in 2012. This is an extremely rare situation for an author, but I've worked hard, made good choices and sought out the best people in the business. A writer is self-employed and works from contract to contract, so it definitely has ups and downs based on sales, the market, trends and the economy in general. The percentage of writers who make a living at their craft is incredibly tiny! If you want a number, you could contact authorsguild.org to find out the results of their regular survey. (The Authors Guild is a great resource.)
What's the best part of your job? What's the worst part of your job?
The best part of my job is writing and talking about writing (like this interview) and hearing from readers. At the moment, it's pouring rain outside, but I can look out my window and see the ferry chugging past my beach. Mount Rainier is visible in the distance, despite the rain. There's a roaring fire in my living room, a chihuahua sleeping on my legs and a doberman lying on the floor next to me. I'm drinking a mug of PG Tips tea and making stuff up that will ultimately be published in 2017. 

The worst part of my job is taking care of business. As I mentioned above, a writer is self-employed, so she has to be on top of bookkeeping and accounting, promotion and marketing, social networking, tech support–everything a large business does, only she's just one person and it can be awful. For example, I just spent about an hour on the phone trying to get help installing WordPerfect X7 on a new computer. (That is my writing software of choice.) That's an hour I don't get to spend writing, and it's frustrating. But then I tell myself, people go to jobs they hate, every day, so I can get through this hour and get this done.
Where do you get your ideas?
Another Dr. Seuss quote: "I get all my ideas in Switzerland near the Forka Pass. There is a little town called Gletch, and two thousand feet up above Gletch there is a smaller hamlet called Über Gletch. I go there on the fourth of August every summer to get my cuckoo clock fixed. While the cuckoo is in the hospital, I wander around and talk to the people in the streets. They are very strange people, and I get my ideas from them."


What he's saying in his own inimitable way is that ideas come from everywhere–a photograph of a stranger. A childhood memory. A chance remark by a friend. A brainstorming session with other writers. Inspiration is everywhere. I usually know I've hit on something when I feel it in my gut. The idea intrigues me–What happens when a woman wakes up from a coma to discover her husband has divorced her and left her penniless? (Family Tree) What if a squabbling couple drives of a cliff and dies, and their wills leave the kids to two different people? (Table For Five). What if a woman drives her daughter across the country to college, and all along the way, they sort out their issues? (The Goodbye Quilt) What if a high school girl interviews an author and learns a huge secret, eh?
How much research do you have to do?
Probably more than you would suspect when reading one of my novels. Research is constant. Every geographical location and every time period has to be researched until it feels authentic to the reader. Every career a major character has–same thing. You have to sound like an expert, whether you're writing about an EA-6B Prowler pilot (The Ocean Between Us), a photographer who is losing her vision (Home Before Dark) or a maple syrup producer (Family Tree).
The trick is to do enough research to sound authentic without boring the reader. The other trick is to keep from spending all your time on research.
Do you outline your books or do you just freely write?


Both. I start with a general idea and a sketchy outline, a few pages talking about the character, situation and setting. I write a more detailed synopsis (I'm using this term interchangeably with outline) to make sure the pieces of the story all fit together, and then I write. I compose the book in longhand, in a Clairefontaine grid-ruled notebook, using a fountain pen with peacock blue ink. There are a couple of reasons for this. 1) I'm left-handed so I need quick drying ink that doesn't smear as I drag my hand over the page. 2) I wrote lots of journals when I was young and so I associate these tools with creativity and fun. 3) With paper and pen, I'm not tempted to be distracted by the digital world. To some, writing in longhand seems like extra work, but it helps me think and limits distractions. It's also a shout-out to the early me–the emerging writer dragging her notebook wherever she goes.
Do you write about your interests?
Absolutely. All the topics of my books are topics that are relevant and interesting to me, such as recovering from trauma (Family Tree), caregiving (Starlight on Willow Lake), Nazi plunder (The Apple Orchard), running a cooking school (The Beekeeper's Ball) or being a librarian in charge of a Christmas Pageant (Lakeshore Christmas) are all examples of things that intrigue me that turned into books.
Was it hard for you to get started as an author?
No. It was hard to make my way to a self-sustaining career as an author. Getting started, meh. I had that mom (see above). It takes incredible focus and a willingness to work hard, hone the craft, fail and pick up the pieces, succeed and follow that success to the next level. There are a lot of people with stories who want to be an author, but are they willing to do what it takes to make it happen? It's no coincidence that the most successful writers I know (and greatly admire) are also the hardest working–Debbie Macomber. Nora Roberts. Erik Larson. Robert Dugoni. Jodi Picoult. Terry Brooks.
Have you ever gotten writers block? If so, how did you overcome it?
I don't get writers block, but I do get stuck. I question myself about what should happen next, where it's going, is it going to work for the story, is it going to lead to a dead end…a writer's insecurities are legendary. We never know for sure we're on the right track. So I get stuck. It usually unravels when I'm doing something completely unrelated to the book, such as a long, vigorous dog walk, digging in the garden, riding my bike, sitting in the hot tub…It's a bit scary to be stuck, because you worry about getting behind on your writing schedule and missing a deadline, but as I've said before–If this career was easy, there would probably be more writers in the world.