They say you never, ever forget your first time. It's one of those "aha" moments when the world shifts, and afterwards, nothing is quite the same. You keep this moment in your heart forever, and it's still vivid even decades later, it's still as vivid as the rose that just opened in your garden.
And for me, one of those defining moments happened in the Target store on Katy Freeway in Houston, Texas, circa early 1980s. That was where I discovered romance novels.
I always knew I would write; this much was clear from the time I learned to talk. Even before I could read or write, I would dictate stories to my mother and, bless her, she would dutifully write them down. But as an emerging novelist, I hadn't found my "voice" as a writer. Fresh out of graduate school, I had been trying to figure out what sort of book I longed to write–a literary masterpiece, a dark thriller, a shoot-em-up western?
To be honest, the reader in me was ready for a fabulous, sweep-you-away novel to give my brain a vacation. A book called "Shanna" by Kathleen Woodiwiss, with a hot pink and orange cover and a lush, sexy illustration jumped off the shelf and into my cart.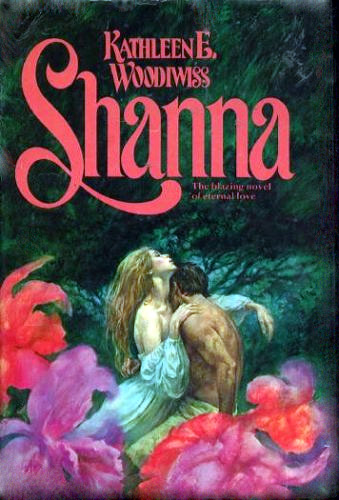 I dove right in, and didn't come up for air until I'd savored every thrilling word.
And by the end of the first chapter, I had an epiphany. This was the sort of book I was yearning to write. I wanted to take the reader on a fabulous journey filled with love, adventure, danger, heartfelt emotion and pulse-pounding passion. I wanted to sweep the reader away.
Not long afterward, my first novel was published, and it was filled with–you guessed it. All of the above.
Summer by the Sea has everything I was looking for that day so long ago. There's a lonely young woman who still dreams of the boy who stole her heart. There's a nostalgic beach restaurant offering delicious shore dinners (recipes included). And most importantly of all, there is an emotional ride filled with laughter and tears. I'm thrilled that it's available again, because it's one of those books that has been sprinkled with fairy dust from the very start, thanks to readers. It's been national bestseller lists. It won the RITA(sm) award for Best Contemporary Romance. It's been translated around the globe, and now it's heading right back where it belongs–into the hands of my favorite people in the world–readers like you. This special edition has a reading group guide and a yummy new recipe.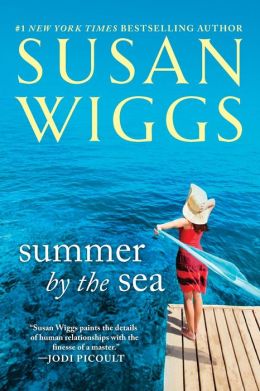 Tell us about your own "first time." What book got you hooked? Where did it take you? How did it change you?