Something old is new again. Authors love reissues, because it gives us a chance to offer our books to an expanding readership. I suspect some readers might have other opinions. Anyway, I don't know about you, but I'm excited about The You I Never Knew, a March release from Grand Central. It's got a fresh new look and comes with a bonus reading group guide, and a $7.99 cover price, so what's not to like?
Here is something else I like about the new edition–the nice cover art that reminds me of Just Breathe:


And also, I think the cover model has good taste in sundresses:


See what I mean?


I bought mine at anthropologie from whence all good things come:


For book geeks only:
Here is a false start of a cover for the original edition of this book. It was never used. Simply not the right look.


…and the first edition: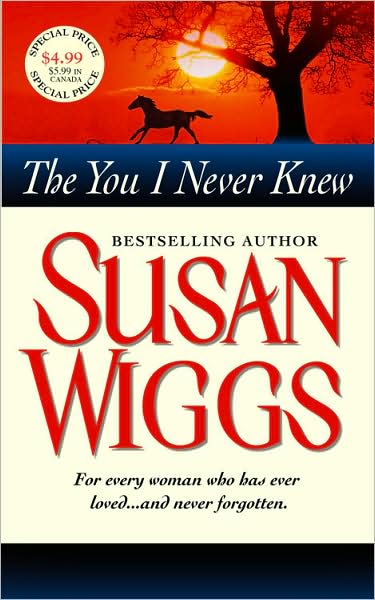 For a little backstory on this particular book, check out my blog here https://www.susanwiggs.com/2008/07/27/backstory-the-orphaned-book/ and here https://www.susanwiggs.com/2008/07/28/.
What are your feelings about reissued books? Do they make you bitter with rage because you got hoodwinked into buying a book you've already read, or are they an opportunity for new readers to catch up on an author's work?