Dear Readers,
I wrote a thing.
Jennifer Weiner wrote an essay in Publishers Weekly deconstructing this phrase. I remember reading the piece on May 17–my birthday–and it felt like a gift.
"I wrote a thing is born of women being told, overtly and implicitly, that our stories do not matter—not the stories we write, which are still not reviewed as frequently or taken as seriously as men's books, and not the stories we tell, which are still too often met with skepticism and shrugs."
She's reminding us that when we work our asses off, when we conceive of a story and spend months and months writing it, and revise it until it sings, and work with our very dedicated editor to polish and publish it, we've elevated that "thing" to a work. A pièce de résistance. A damn fine novel.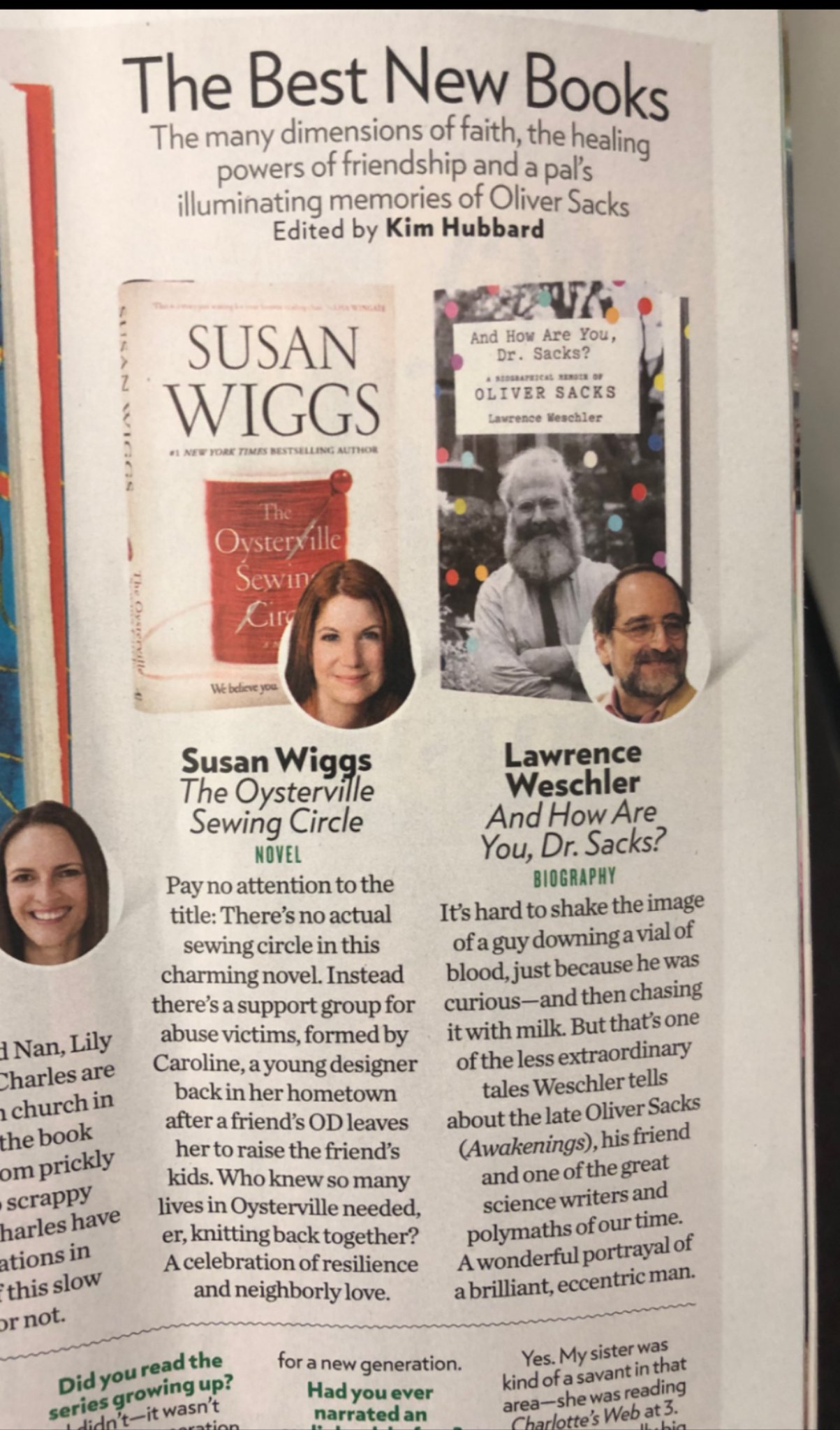 [People Magazine loves the book. Why shouldn't I?]
Most of us squirm when we have to promote our own work. If we get a starred review, a bestseller ranking, a rave from a reader, a glorious peer endorsement, a mention in O Magazine, we balk at drawing attention to it. We're concerned about seeming immodest, self-absorbed, insecure–any of those behaviors we've somehow come to think of as "unbecoming."
Well, fuck that, dear readers.
I have a new book out and it's not a thing. It's a damn fine novel. I wrote my heart out and it's getting rave reviews and I've already heard from some readers that reading The Oysterville Sewing Circle has been life-changing for them in ways I never imagined while writing it. If ever I needed to switch from being bashful to boastful, it's for this book, a story of women supporting women.
So I hope you'll read it. I'm not going to say, "Do me a favor and maybe read it." No. Do yourself a favor and read it. Just on my say-so. So there.
You can get signed copies, order from an indie bookseller, get it before you take the next breath of air, or have it read aloud to you in dulcet tones. And I hope you'll come see me–in Grand Rapids, in Cleveland, or in Franklin, Indiana. Or who knows, maybe you'll spot me on my soapbox somewhere.
Thanks for reading. And kudos to Jennifer Weiner for opening the conversation.


#books #writing #writerslife #newfiction #reviews #booksbywomen