So Darcy took me shopping the other day. My niece (11) came along because she's got excellent taste. Darcy wears lots of hats, including the local fashion expert with TV segments on "Northwest Afternoon." On the one hand, schlepping around the city with a personal shopper seemed like the ultimate indulgence. On the other hand, it was efficient and smart, like having an advance scout. We hit 3 shops in 3 hours and I won't need to shop for clothes again for a year.
At Ann Taylor, Banana Republic and Anthropologie, Darcy had preselected things waiting. They know and love her in these shops. We looked for things that flatter: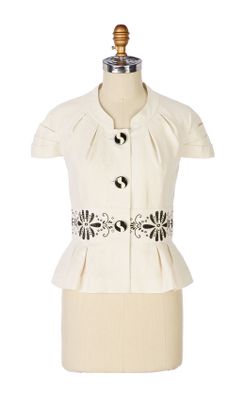 Defined shapes and details that make you seem narrower than you are, in the right places. Lines and patterns that draw attention to your face and better features. Look for details through the whole garment, all the way around in back (little pleats and tucks, etc.).
 
When you have a basic neutral color–black and white, brown, khaki–add a splash of bright color:

…and pick things on opposite sides of the color wheel:

Don't go overboard matching everything. You don't want to look like you worked too hard!
A little color goes a long way. But neutrals definitely need it. A black-and-white outfit looks more interesting and friendly if you pick a nice color.

Jeans fitting–choose dark wash, trouser cut, with back pockets that cut across the full part of your butt.
Cut off those thready little belt loops! They're only meant to keep the belt in place for shipping.
Don't buy something on sale just because it's on sale. Only buy it if you would have bought it full price–the sale price is just a bonus. If you bring a kid along, make sure she's well-behaved and has food and water. Give her a big scarf and let her play with it. And buy her a rockin' outfit.

Round up the pieces you think you might want and ask the shop to hold them for you. Come back after you've finished in all the other shops and make your purchases.