Still working…30 years later
December 20, 2018
Working Girl with Melanie Griffith, Harrison Ford, and so many other recognizable faces. I loved everything about this movie. WHO'S WITH ME? And who is sad that we still have such a long way to go?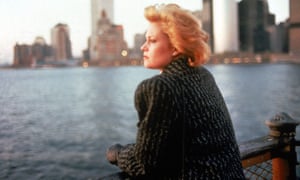 If you haven't seen Working Girl, you need to. Seriously.
If you're a writer and you haven't seen it, then you have homework to do. I learned one of the best character arc lessons in my writer's arsenal. Want to know which one? Watch the movie and track her wardrobe and body language each time she makes the crossing on the Staten Island ferry. See? Character arc in three simple steps. Shout out to Michael Hauge for that bit of wisdom.
"Let the River Run" was my anthem in the 80s. What was yours? What's yours today? https://www.youtube.com/watch?v=cv-0mmVnxPA
#amwriting #classicmovies